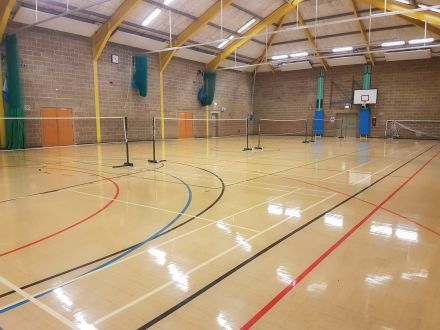 Sports Hall
Our sports hall is a large multi-purpose space that caters for a number of team sports and activities. These include; badminton, table tennis, short tennis, 5-a-side football, bowls, as well as yoga and other fitness classes. 
We also cater for other corporate groups and activities such as, Ruggerbugs, which is rugby for children ages 18months to 7yrs of age, and marshall arts groups such as, Tang Soo Doo and Karate
If you would like to hire out our hall for activities then please give the centre a call on 01223 576412 for more information.