Pay less for the gym without a contract
With a Pay and Play membership, you'll pay a small one-off annual membership fee, then enjoy a discounted rate to the gym, swimming pool or fitness classes, whenever you want. Not only will you make savings of up to 30% on non-member prices, but you can also enjoy access to courses and other members-only activities at your chosen Better leisure centre. *
What's more, you can book fitness classes online by phone or in centre, up to 5 days in advance. Our discounted pay as you go memberships are available to both adults and juniors. So if you're looking to get active, with no strings attached, such as contracts or long-term monthly fees, why not sign up to a Pay & Play membership today?
*Pay-as-you-gym memberships at Better are available at most Better leisure centres. Call or pop into your local centre for more details. Please note: discounts may not be available for all activities at every centres.
Get your membership
Find your local leisure centre and pay as you gym today
Enter your postcode below to find your nearest Better centre and purchase a Pay and Play membership online today. You can also always pop into your local centre and speak to a member of staff.
Find a Better Leisure Centre near me
The benefits of Pay and Play membership
Get pay as you go gym access and benefit from a membership-style discount of up to 30%
No monthly contract or fees
Great for fitness beginners or people getting back into exercise
Access to member-only classes, courses and facilities
Discounted access to over 280 leisure centres in the UK
Discounted rates for the gym, exercise classes, swimming and racquet courts
More gym passes and membership options
If you want to trial our leisure centres before you commit, why not purchase a short term pass? With costs from as little as £2.15 a day, you can enjoy a workout with limits. You can choose from daily, weekly (5 or 7 days), fortnightly or monthly passes.
You can also find a range of membership options for more frequent users, such as our All Inclusive membership, and a range of concessionary, corporate and resident membership, such as our All Inclusive Student membership.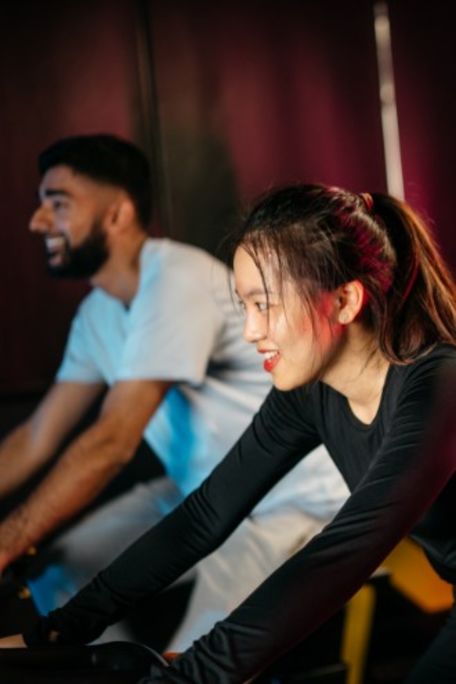 You may also like